The 15th building I've identified as a public health risk - within a two/three block area around the future home of Performing Arts High School - came crashing down on Friday afternoon. 153 East Ferry has been vacant at least ten years and would have come crumbling down on its own in a few weeks, maybe months. The roof had collapsed two years ago and side walk barricades have been up and falling down for the past three years.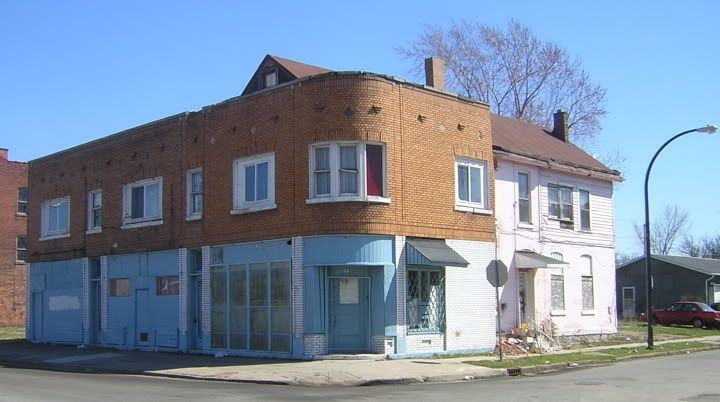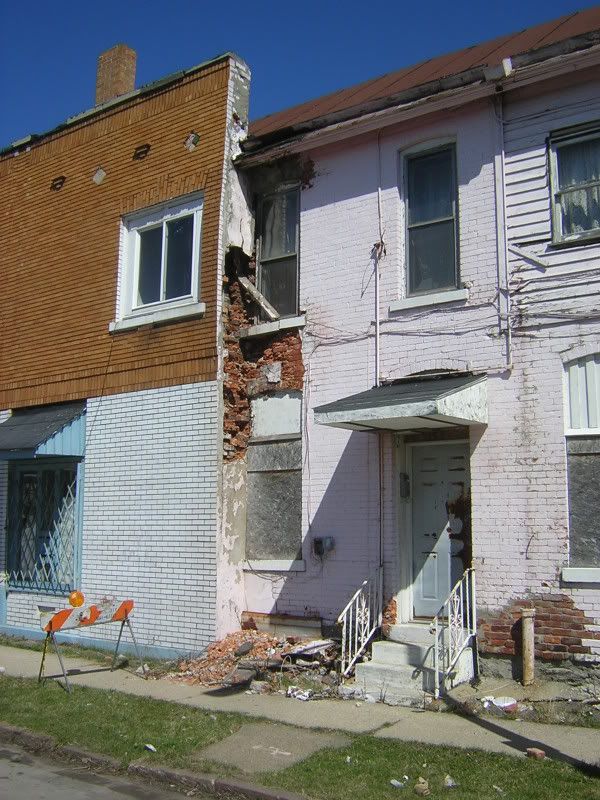 click image to enlarge
I'll check with Housing Court to see what the demolition arrangements were. The owner has not maintained the builidng over the last 10 years and I've called it out to the Inspections Dept. numerous times in the last few years. It was a unique building for sure with the curved corner entrance. It reminded me of a number of places on Elmwood that started out as houses and were transformed into mixed use commercial spaces.

Part of the plan is to have the rest of
these houses
demoed before Performing Arts High School opens. 153 East Ferry, at the corner of Chester and one block away from the school, was the only totally derelict building along the Ferry Street corridor. Others need help. This was the worst offender.
Here's the map
detailing what's next! Progess...