July 23, 2006 - Day 28
The photos clearly show last week's intitial progress on two of three foundations for the buildings new additions. On the left is a familiar perspective looking west on Ferry Street. This will be the new 'performance entrance' to the Performing Arts building. On the West side of the building and directly across the street from my home, you can see the beginnings of the new two story art wing. Missing this week is the photo of the mountain of old asphalt that has been ripped from the site!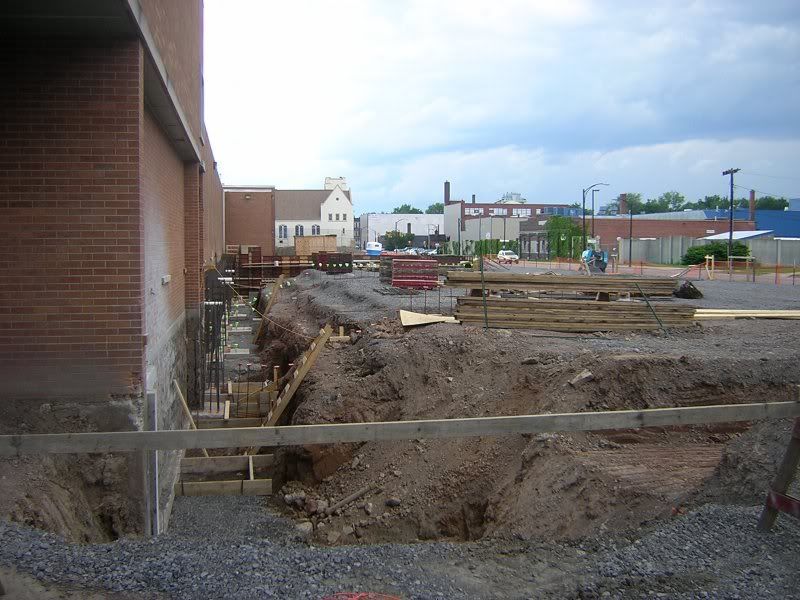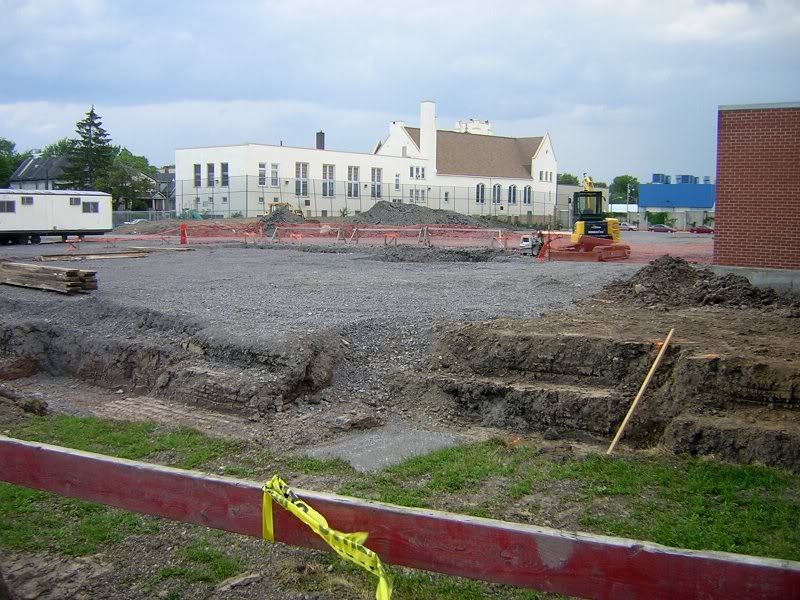 click image to enlarge
See
BAVPA Reconstruction Archive
for additional details and updates.