More News from Detroit...
Here's a link to a Detroit NPR report on the documentary, Detroit: Ruin of a City. George Steinmetz from the University of Michigan, and one of the film's producers, says...
It's a mythic city for African-American culture and politics and it's a mythic city for certain kinds of modernism in art - Diego Rivera's DIA murals are world-renowned. Lafayette Park by Mies van der Rohe is world-renowned. This is a city that has been a glorious city. I've always loved this city, but I'm distressed by the abandonment.
Check it out. There is audio interview in that link, too. The documentary's debut was Friday in Ann Arbor. Follow the reviews from the blogs below.

The filmmakers take French sociologist Wacquant on a tour of the city remarked...
Why are you building new structures, spending millions of dollars building new sports structures and entertainment centers, when you have the historic heritage of the city's right here abandoned across the street. To a European it's totally incomprehensible. Wacquant is nearly speechless as he gazes at vacant houses with sagging porches and trails of stained brick leading from the walls to the weed-choked lawns.
Make sure to check out these Detroit sites, for additional urban news...and reviews of the film, Detroit: Ruin of a City.
Here there is an extensive discussion about the debut of the film Detroit: Ruin of a City. Just scroll down to the 29th conversation. 90 different impressions of the film.
Momuments to political impotence!
Can it happen here?
Feel free to leave your comments...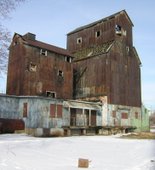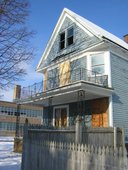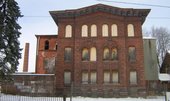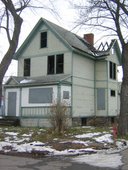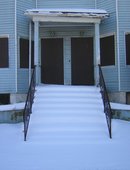 __________________________________________________________________________
Artspace Archive
•
Annals of Neglect
•
BAVPA
•
Where is Perrysburg?
•
Broken Promises...
Writing the City
•
Woodlawn Row Houses
•
Tour dé Neglect - 2006